The challenging diagnosis of intravascular large B-cell lymphoma
Filipa Coroado Ferreira | afilipa.csferreira@gmail.com

Internal Medicine Department, Centro Hospitalar do Baixo Vouga, Aveiro, Portugal.

https://orcid.org/0000-0002-0415-7633

Tiago Rabadão

Internal Medicine Department, Centro Hospitalar do Baixo Vouga, Aveiro, Portugal.

https://orcid.org/0000-0003-0714-0121

Leonor Naia

Internal Medicine Department, Centro Hospitalar do Baixo Vouga, Aveiro, Portugal.

Mariana Teixeira

Internal Medicine Department, Centro Hospitalar do Baixo Vouga, Aveiro, Portugal.

Marcelo Aveiro

Internal Medicine Department, Centro Hospitalar do Baixo Vouga, Aveiro, Portugal.

Gisela Ferreira

Hematology Department, Centro Hospitalar do Baixo Vouga, Aveiro, Portugal.

https://orcid.org/0000-0003-2812-1448

Diana Aguiar

Internal Medicine Department, Centro Hospitalar do Baixo Vouga, Aveiro, Portugal.

https://orcid.org/0000-0002-6052-942X
Abstract
Livedo reticularis (LR) is a net-like cyanotic skin pattern resulting from cutaneous blood flow disturbance associated with several medical conditions. The authors present a case of a 77-year-old woman with a history of asthenia over one year, admitted to the hospital with sepsis by pneumonia. During her hospitalization, she developed a livedoid rash, and skin biopsy revealed infiltrates of atypical mononuclear cells causing capillary lumen obstruction. Intravascular large B-cell lymphoma was suspected and confirmed by bone marrow study. This case highlights the importance of being aware of different medical conditions associated with LR and the atypical presentation of a lymphoproliferative disorder.
Downloads
Download data is not yet available.
References
Dean MS. Livedo reticularis and related disorders. Curr Treat Options Cardiovasc Med 2011;13:179-91. DOI: https://doi.org/10.1007/s11936-011-0115-z
Röglin J, Böer A. Skin manifestations of intravascular lymphoma mimic inflammatory diseases of the skin. Br J Dermatol 2007;157:16-25. DOI: https://doi.org/10.1111/j.1365-2133.2007.07954.x
Ponzoni M, Campo E, Nakamura S. Intravascular large B-cell lymphoma: a chameleon with multiple faces and many masks. Blood 2018;132:1561-7. DOI: https://doi.org/10.1182/blood-2017-04-737445
Ong YC, Kao HW, Chuang WY, et al. Intravascular large B-cell lymphoma: a case series and review of literatures. Biomed J 2020;S2319-4170(20)30041-X. DOI: https://doi.org/10.1016/j.bj.2020.04.005
Charifa A, Paulson N, Levy L, et al. Intravascular large B-Cell lymphoma: clinical and histopathologic findings. Yale J Biol Med 2020;93:35‐40.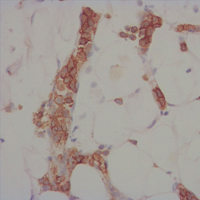 Info
Keywords:
Livedo reticularis, lymphoproliferative disorder, intravascular lymphoma
Statistics
Abstract views:

72



PDF:

51

HTML:

0
How to Cite
Coroado Ferreira, F., Rabadão, T., Naia, L., Teixeira, M., Aveiro, M., Ferreira, G., & Aguiar, D. (2021). The challenging diagnosis of intravascular large B-cell lymphoma. Italian Journal of Medicine, 15(1). https://doi.org/10.4081/itjm.2021.1413
Copyright (c) 2021 the Author(s)
This work is licensed under a Creative Commons Attribution-NonCommercial 4.0 International License.