A serendipitous discovery: an adult case of congenital generalized lipodystrophy
Abdul Rehman Zia Zaidi | ar-zia@hotmail.com

College of Medicine, Alfaisal University; Department of Medicine, King Fahad Medical City, Riyadh, Saudi Arabia.

https://orcid.org/0000-0003-0137-9633

Asma Sikander

Department of Medicine, King Fahad Medical City, Riyadh, Saudi Arabia.

Eissa Faqeih

Section of Medical Genetics, Children's Specialist Hospital, King Fahad Medical City, Saudi Arabia.

Njoud Abdulrahman Alhowar

College of Medicine, Alfaisal University; Department of Emergency Medicine, King Fahad Medical City, Riyadh, Saudi Arabia.

Mohammed Abdullah AlSheef

Department of Medicine, King Fahad Medical City, Riyadh, Saudi Arabia.

https://orcid.org/0000-0003-1651-1158
Abstract
Congenital generalized lipodystrophies are a heterogeneous group of rare disorders characterized by loss of subcutaneous fat, muscular hypertrophy, acanthosis nigricans, hepatomegaly, cardiac arrhythmias, impaired metabolism, and mental retardation. We report a 41-year-old female that presented as a rare adult case of congenital generalized lipodystrophy type 1. She was referred to us as a case of hypertriglyceridemia with features of generalized lipodystrophy and manifestations of associated multiple metabolic disorders. Triglyceride level was tremendously high with reduced high-density lipoproteins. The patient was found to have a pathogenic novel mutation in the AGPAT2 gene, confirming the diagnosis of congenital generalized lipodystrophy type 1.
Downloads
Download data is not yet available.
PlumX Metrics
PlumX Metrics provide insights into the ways people interact with individual pieces of research output (articles, conference proceedings, book chapters, and many more) in the online environment. Examples include, when research is mentioned in the news or is tweeted about. Collectively known as PlumX Metrics, these metrics are divided into five categories to help make sense of the huge amounts of data involved and to enable analysis by comparing like with like.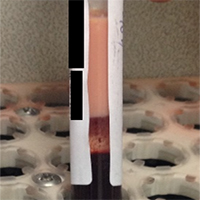 Keywords:
Hypertriglyceridemia, Berardinelli Seip congenital lipodystrophy, lipodystrophy, phlebomegaly, AGPAT2.
Statistics
Abstract views: 165

PDF: 54
HTML: 9

How to Cite
Zaidi, A. R., Sikander, A., Faqeih, E., Alhowar, N., & AlSheef, M. (2020). A serendipitous discovery: an adult case of congenital generalized lipodystrophy. Italian Journal of Medicine, 14(1), 31-35. https://doi.org/10.4081/itjm.2020.1231
Copyright (c) 2020 the Author(s)
This work is licensed under a Creative Commons Attribution-NonCommercial 4.0 International License.